We will never share your name, telephone number or email address with anyone without your specific approval. Your information will be treated privately.
YOU'VE COME TO THE RIGHT PLACE
The Elder Law Center of Mondschein and Mondschein, P.A., is a professional association engaged in the practice of Elder Law and Special Needs Planning with offices in Miami and Aventura, Florida. The firm represents clients in Miami-Dade, Broward, Palm Beach and Monroe Counties.
Our services are Elder Law and Special Needs Planning but we also help you understand Wills & Trusts, Probate, Guardianship, Asset Protection, Living Wills & Health Care.
PLANNING FOR AN AGING PARENT
Many years ago, planning for the future meant retirement and estate planning. In recent years, planning for the future has taken on new meaning. It now includes planning for long term care. This change in society is a result of an aging population Living beyond normal retirement age as a result of advanced medical care, better nutrition, and increased exercise. In order to address the needs of this new paradigm, families need to consider the cost of long term care and how they are going to pay for it.
> READ MORE
GUARDIANSHIP & INCAPACITY
LIVING WILLS & HEALTH CARE SURROGATES
MEDICAID PLANNING: CRISIS AND PRE-CRISIS
POWERS OF ATTORNEY
PROBATE & TRUST ADMINISTRATION
SPECIAL NEEDS TRUSTS
WILLS & TRUSTS
LIVING WILLS & HEALTH CARE SURROGATES
Living Wills and Health Care Surrogates, also called Advance Directives, allow a person to determine in advance the type of medical care he or she wishes to receive in the future, as well as life-prolonging procedures, which should or should not be implemented, when the person can no longer make those decisions. Many people have very specific desires about what medical and life-prolonging procedures they want and do not want.
> READ MORE
A Power of Attorney is a document which creates a relationship between a person granting the power (the "Principal") and a person who is given the authority to act (the "Agent"). It is therefore considered an Agency relationship under the law. One of the most important aspects of an agency arrangement is that it can be revoked by the principal. Many people confuse a power of attorney with a guardianship. They think that when they have a power of attorney, they can act in any way they want without regard to the principal's wishes.
> READ MORE
HEALTH CARE SURROGATE DECISION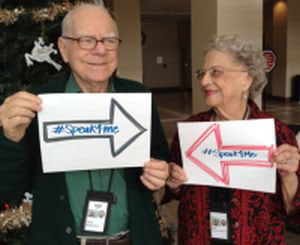 Choosing a Health Care Surrogate (HCS) is a critical part of a client's estate plan, since the person that the client is appointing may determine his or her future healthcare needs.
> READ MORE
CALL US FOR A FREE INITIAL
TELEPHONE CONSULTATION
Whether you are planning long term elder care for yourself or a family member, or need help with Special Needs Planning, The Elder Law Center of Mondschein and Mondshein, P.A. are here for you.
Please contact us using our online form, or call our office at 305.274.0955 to schedule a consultation. One of our trusted lawyers would be happy to meet with you to discuss your personal situation.