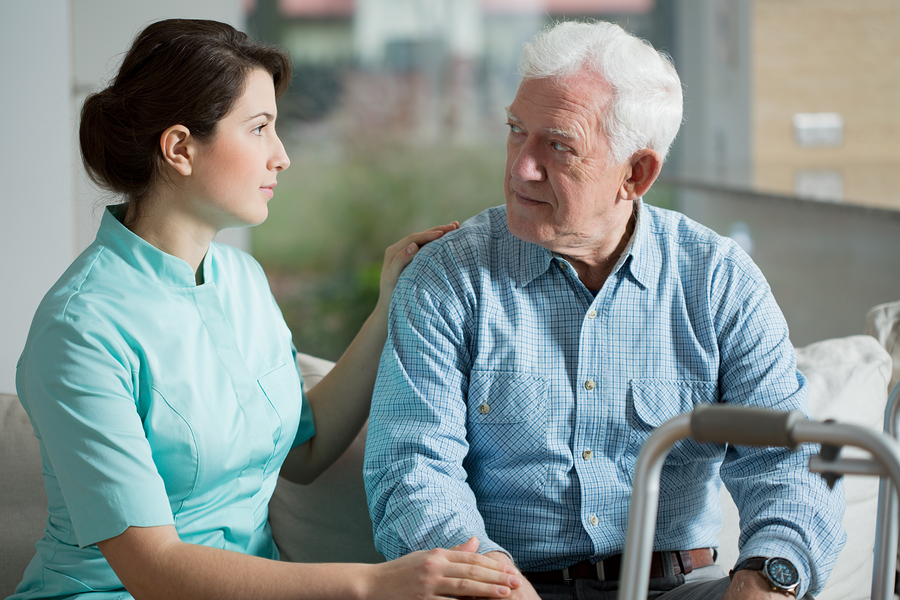 04 Dec

IS IT AGAINST THE LAW FOR A NURSING HOME EMPLOYEE TO BE PAID A FEE TO REFER MEDICAID CASES TO A NONLAWYER MEDICAID PLANNER?

When facilities or employees receive rewards for referring to nonlawyers, things take a turn for the worse. Under Florida law, "bribes, kickbacks, and certain solicitations are prohibited." The nursing home that engages in such activity may be subject to civil liability or even criminal penalties.

But imagine how easy it is for an overwhelmed family, who is not sure where to turn for advice, to take the guidance of someone they trust, such as a spokesperson for the nursing home where a senior family member now resides.

Nursing home:"Go see this Medicaid planning advisor, they're the best! They'll take good care of your Dad and help him get benefits."

Family:"Thanks, we weren't sure who to call. We'll go see them today!"

It is reckless and ill-considered for employees of nursing homes or other senior care facilities to refer legal work to nonlawyer Medicaid planners. Who will be found liable when something goes wrong?

Much blame will be cast on the nursing home or facility for giving improper guidance to the patient. At the very least, such exposure leads to disrepute and bad public relations.

 

Florida Statute 400.17—Nursing Homes and Related Health Care Facilities; Bribes, kickbacks, certain solicitations prohibited:44

(1) As used in this section, the term:

(a) "Bribe" means any consideration corruptly given, received, promised, solicited, or offered to any individual with intent or purpose to influence the performance of any act or omission.

(b) "Kickback" means that part of the payment for items or services which is returned to the payor by the provider of such items or services with the intent or purpose to induce the payor to purchase the items or services from the provider.

(2) Whoever furnishes items or services directly or indirectly to a nursing home resident and solicits, offers, or receives any:

(a) Kickback or bribe in connection with the furnishing of such items or services or the making or receipt of such payment; or

(b) Return of part of an amount given in payment for referring any such individual to another person for the furnishing of such items or services; is guilty of a misdemeanor of the first degree, punishable as provided in s. 775.082 or by fine not exceeding $5,000, or both.

(3) No person shall, in connection with the solicitation of contributions to nursing homes, willfully misrepresent or mislead anyone, by any manner, means, practice, or device whatsoever, to believe that the receipts of such solicitation will be used for charitable purposes, if such is not the fact.

(4) Solicitation of contributions of any kind in a threatening, coercive, or unduly forceful manner by or on behalf of a nursing home by any agent, employee, owner, or representative of a nursing home shall be grounds for denial, suspension, or revocation of the license for any nursing home on behalf of which such contributions were solicited.

(5) The admission, maintenance, or treatment of a nursing home resident whose care is supported in whole or in part by state funds may not be made conditional upon the receipt of any manner of contribution or donation from any person. … Contributions solicited or received in violation of this subsection shall be grounds for denial, suspension, or revocation of a license for any nursing home on behalf of which such contributions were solicited.

Excerpt From: John R. Frazier, Leonard E. Mondschein. "Protecting Nursing Homes and Their Residents from the Unlicensed Practice of Law." iBooks.