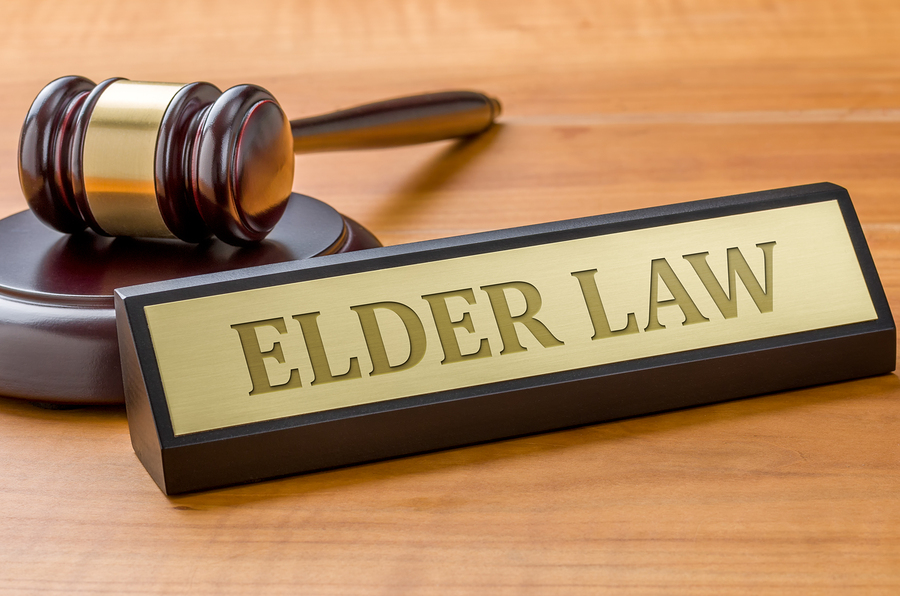 26 Sep

FLORIDA SUPREME COURT RULES THAT MEDICAID PLANNING BY NONLAWYERS IS THE UNLICENSED PRACTICE OF LAW

In January 2015, the Florida Supreme Court issued an Advisory Opinion explaining exactly what activities are considered to be the unlicensed practice of law as it pertains to Medicaid planning.

Except for licensed attorneys, anyone who advises a Florida Medicaid applicant on how to structure their income and assets in order to become eligible for Medicaid benefits is practicing law without a license.9

Why did the Florida Supreme Court make this ruling? To protect the public. Individuals who practice law without the proper training, licensure, insurance and accountability can bring great harm to seniors, their families and caregivers.

What is the unlicensed practice of law in Florida? 

UPL mostly occurs when a person who is not a licensed attorney provides legal services to another. In the case of nursing homes and assisted living facilities, this can occur when facility employees get involved in preparing a patient's legal documents or advising them on how to transfer or structure assets to qualify for Medicaid.

Social workers and caseworkers have a good understanding of the Medicaid program. They often assist with preparing Medicaid applications for patients. Helping a resident fill out State of Florida Medicaid application forms is not UPL.

However, service providers who work closely with seniors and/or the disabled may find themselves assisting with the preparation of legal documents such as Durable Powers of Attorney (DPOA), Qualified Income Trusts (QITs) or other estate planning documents. These actions can actually prevent that person's chances of qualifying for Medicaid.

Four things a nonlawyer Medicaid planner cannot do

The Advisory Opinion spells out what a nonlawyer may not do. A nonlawyer individual may not:

1. Draft personal service contracts. Also known as Family Caregiver Agreements, these contracts help the senior qualify for Medicaid benefits by reducing his or her reportable assets. The contract is between the Medicaid applicant and a designated caregiver, often a family member. The senior pays the caregiver to provide personal services that are not provided by the nursing home or assisted living facility. Services might include assistance with activities of daily living, attending doctors' appointments, meeting with attorneys, paying bills and bookkeeping.

2. Determine the need for, prepare, fund and execute a Qualified Income Trust (QIT). This includes gathering the information necessary to complete the trust. The Qualified Income Trust is an irrevocable trust created with the applicant's income in order to meet Medicaid eligibility requirements. Each month, an amount of the senior's income is placed into the account for as long as Medicaid is needed.

3. Sell or provide forms for Personal Service Contracts or Qualified Income Trust forms or kits in the area of Medicaid planning. Some nonlawyer Medicaid planners may sell or provide QIT or personal service contract forms to residents. Providing these froms is UPL.

4. Give legal advice regarding the implementation of Florida law to obtain Medicaid benefits. This includes advising an individual on the appropriate legal strategies available for spending down and restructuring assets, developing a plan to structure or spend those assets, drafting legal documents to execute the plan, and assisting the client in correctly executing the legal plan.

What can a nonlawyer legally do regarding Medicaid planning activities? 

A nonlawyer may assist a Medicaid applicant with the preparation of the actual Medicaid application itself, as it is authorized by federal law.

In addition, Florida Department of Children and Families (DCF) employees who are nonlawyers may legally assist Medicaid applicants with the application process. DCF employees may also inform Medicaid applicants about Medicaid.

Who is allowed to practice law in Florida? 

As a rule, in order to practice law in Florida a person must be a member of The Florida Bar.

A few exceptions, established by rule or law, may allow limited practice in Florida without being admitted:
Emeritus Attorney Pro Bono Participation Program
Authorized Legal Aid Practitioner Rule
Foreign Legal Consultancy Rule
Authorized House Counsel Rule
Military Legal Assistance Counsel Rule
These exeptions are all limited in scope of practice.
What are the civil and criminal penalties for UPL in Florida?
Civil Cases
Reports of unlicensed practice of law are investigated by UPL committees. Florida Bar prosecutions are filed with the Supreme Court of Florida and trials are held before judges, called referees, appointed by the court. The Florida Bar acts as prosecutor in unlicensed practice of law cases. The Florida Bar cases are civil in nature.
Criminal Cases
Engaging in the unlicensed practice of law in Florida is also a crime. It is a third degree felony in Florida, punishable by up to five years in prison. For this reason, the State Attorney also has the power to bring criminal charges against an individual for practicing law without a license.
Penalties and sanctions for UPL violations that are available to enforcement authorities include:
civil injunctions
criminal fines
prison sentence
civil contempt
restitution
civil fines
Other remedies may be available, and most jurisdictions have several available remedies and all can be combined.
In addition, the effects or consequences of UPL may result in additional criminal charges depending on the type of activity and the damages to the victim.
Excerpt From: John R. Frazier, Leonard E. Mondschein. "Protecting Nursing Homes and Their Residents from the Unlicensed Practice of Law." iBooks.